We fully understand the premium that is put on time and speed in the prevailing business environment. Our travel services will certainly give you the edge in movement, speed and time when it comes to moving people or material.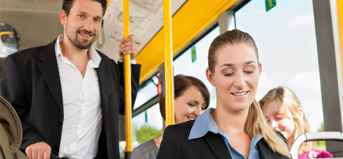 Regular Employee Pick-up and Drop Service
This is a fully-integrated operation which starts from getting the employee roster and mapping them with pick-up address, pick-up time, type of vehicle and preparing a comprehensive routing plan that promises to deliver on all the key parameters set for the corporates: Time, Safety and Reliability. This regular pick-up and drop service is available across wide range of vehicles from small vehicles to SUVs and on different billing packages per kilometre, trip or package basis.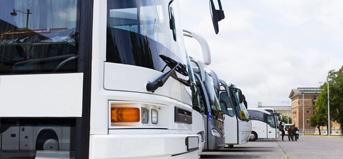 Small/Medium/Large Busses
Corporate houses can now take advantage of our bus services for moving employees from home to place of work and back. We have a wide variety of AC and Non-AC busses with seating capacities.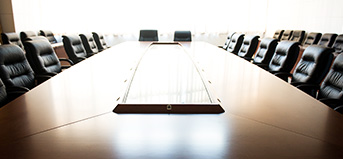 Meeting and Conference
We draw up systematic transportation plans for meetings, conferences and seminars. We schedule airport/railway station pick-ups, office and home pick-ups, and material/equipment logistics and organise sequential drops after the event. Our top priority is to ensure smooth movement of people and materials.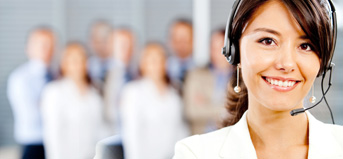 On-Call Services
Apart from regular service, we have on-call services to meet all your requirements on an adhoc basis. We can arrange a cab from our extensive network any time, for any requirement. We have a wide variety of vehicles: Small cars, sedans, hatchbacks and SUVs. This service can be for any requirement - local or outstation travel, on kilometre basis or hourly basis or on fixed 'destination' basis.